Subaru Seat Belt Extenders
E-Mark Safety Certified Seat Belt Extenders from the World's Leading Brand
R5epEuN7DCg
It's easy to shop by your
Subaru
model, including the
Ascent, Impreza, Forester
, and more. Choose your perfect length, color and extender style from our selection of E4 and E8 safety certified seat belt extensions. Choose your model and customize your extender through the dropdown.
I ordered the extender for my 94-year-old dad who has difficulty putting on his own seatbelt in my

Subaru Outback

. Although the belt itself is long enough, the buckle is located too far down into the seat for him to reach. The design of this add-on is a perfect match to Subaru's look-and-feel although the manufacturer doesn't make an extender for this make and model year of car. Thank you Seat Belt Extender Pros for doing a great job!
Brenda C. • California, USA
Just bought a

2018 Subaru Legacy

and needed seat belt extenders because the belts would drop down between the seats. Searched online and found just what I needed with the rigid extenders, I highly recommend them. They arrived quickly and well packaged. I have shared this site with several of my friends who have the same problem.
Jim N. • Florida, USA
Subaru belt extensions from Seat Belt Extender Pros click right into and lengthen the existing seat belt of your car. They also raise the seat belt receptacle for easier access. No tools are required for installation. Just click-and-go!
The safety of your family is crucial, so all Seat Belt Extender Pros extensions for Subaru vehicles are manufactured to the internationally recognized, high E4 and E8 safety specifications of 3-point seat belts.
We share your priorities of safety and savings. Save $5 when you buy 2 Subaru extenders and get $10 off when you buy 3 car seat belt extenders.
E4 Safety Certified Seat Belt Extensions from the World's Leading Brand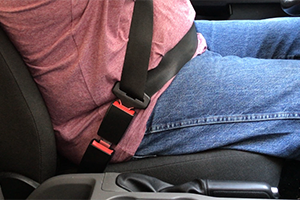 Click-and-Go!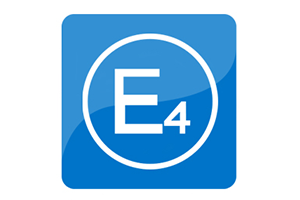 Safety Certified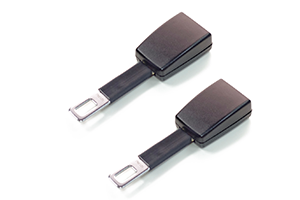 Save on Multiple